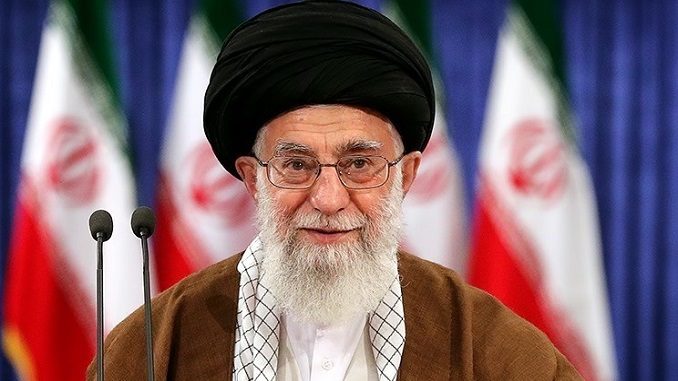 Iran's supreme leader accuses the U.S., Saudi Arabia, and Israel of orchestrating the anti-regime campaign against Tehran, The Tower reported.
Iran's Supreme Leader Ayatollah Ali Khamenei has blamed the U.S. and the UK for the recent anti-government protests, adding that forces working against Tehran will never be successful.
Subsequent to his earlier cryptic accusation that the anti-regime demonstrations were stoked by "enemies," Khamenei has now spelt out who he exactly pointed out to previously. In a series of tweets from the official account, he accused all of Iran's adversaries – the US, Saudi Arabia, and Israel – of being involved in orchestrating the rallies.
Initially, rallies began over the failing economy and falling standards of living but gradually spiralled into a larger anti-government campaign with people demanding an end to alleged corruption in state-run institutions.
"Once again, the nation tells the U.S., Britain, and those who seek to overthrow the Islamic Republic of Iran from abroad that 'you've failed, and you will fail in the future, too,'" said the supreme leader, who has the final say on all Iran matters.
"The enemy now repeatedly makes moves and they are defeated each time. It's because of the resistance, because of the strong populist and national dam," he said this week, according to state news outlets.
In the United States, politicians of both parties have declared support for the protests, which swelled in major cities across Iran in recent weeks, and which claimed the lives of at least 22 activists and resulted in the arrest of thousands more. Khamenei, President Hassan Rouhani, the Iranian Revolutionary Guard Corps, and Tehran's top prosecutor have all dismissed the unrest as a U.S.-led scheme supported by Israel and Saudi Arabia.
This week, footage of a secret session in 1989 which brought Khamenei to his political position has emerged for the first time, revealing that Khamenei was only given a caretaker role as a supreme leader for a one-year period.
A mid-ranking cleric, Ayatollah Khamenei was unexpectedly chosen as supreme leader during an emergency closed-door session of the Assembly of Experts in 1989, just days after the death of the founder of Iran's Islamic republic, Ayatollah Ruhollah Khomeini.
He is also shown saying he was not qualified for the position and that his selection was unconstitutional.
The video leaked on January 8 has not only raised questions about Khamenei's rise to the most powerful seat in the country but also about his current leadership.