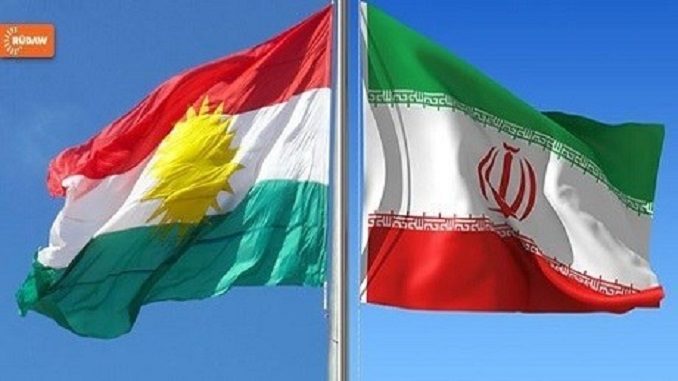 Iranian Kurds celebrated as Kurds in Iraq held their historic referendum on independence despite the Iranian government deploying armored vehicles and jets into the Kurdish provinces, the Rudaw reports.
The event received minimal media coverage, but managed to rock the cities of eastern Kurdistan, called Rojhalat in Kurdish. Social media outlets were overwhelmed with photos and videos showing ecstatic people. A number of civil activists in eastern Kurdistan organized the "Celebration of the Flag" activity as Kurds in Iraq's Kurdistan Region finished casting their independence ballots on Monday night.
Thousands of people in Bana, Sanandaj, Saqqez, Mariwan, Mahabad, Bokan, Sardasht, Shno, Piranshar, Kamyaran, Rwansar and Ciwanro were chanting "congratulations."
Celebrations in Mahabad proceeded with the raising of Kurdistan's flag and the people also sang Kurdistan national anthem "Ey Reqib." Raising the flag of Kurdistan is forbidden in Iran, as is singing the anthem, which was used by the short-lived Kurdish state of Mahabad in the mid-20th century. Posts on social media showed Iranian forces deployed in most of the cities. However, the presence of border and other forces is often seen as some armed Kurdish political parties are present in the region. Iran regularly responds by shelling their bases.