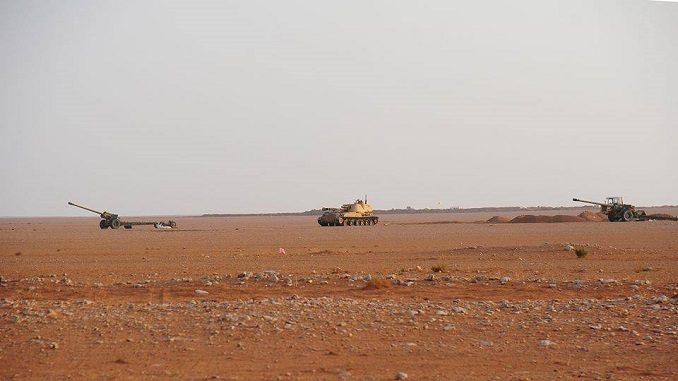 The Iranian military has had the ability to accomplish a long-term aspiration, to create a land corridor linking Tehran with the Mediterranean through Iraq.
According to some sources in Syria, a convoy of the Iranian Revolutionary Guards and the Iraqi popular mobilization forces have entered during the past days into the Syrian territory through the city of Al-Bukamel and headed towards the province of Deir ez-Zor in eastern Syria.
With this update, Tehran has already started using the Tehran-Damascus land link for military purposes enhancing its ability to maintain its military presence in Syria.
In November 2017, the Syrian regime controlled the city of al-Bukamel the last stronghold of Daesh, in Syria, while members of the Iraqi Popular Mobilization forces controlled the other side of the border separating the two countries.
However, the Syrian opposition stresses that all foreign factions and militias must withdraw from Syria in order to facilitate the peace process.