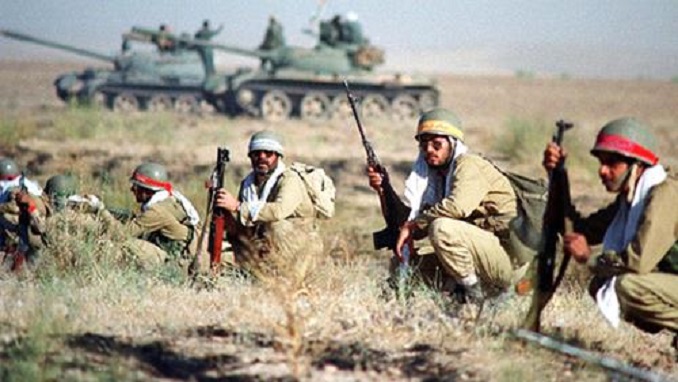 Members of an Iranian-backed spy ring that are currently being tried in Saudi Arabia received their training at the military sites of the Islamic Revolutionary Guard Corps, the Saudi daily Okaz reports.
The report states that the spy ring – consisted of Saudi nationals – took advantage of the religious pilgrimages to a Holy Shi'ite shrine in the Iranian city of Mashhad so they can get their training at the IRGC camps.
One of the members of this spy-ring was arrested at King Fahad International Airport in Dammam in an attempt to leave the country. Saudi security authorities then discovered that once the spy-ring members arrived at the Mashhad airport they were transported to furnished apartments in the city and waited there for three days. IRGC officers used blindfolds to take the men to the training camps that were located nearly two hours away from the airport.
The men then received "special allowance" and were accommodated in private quarters where they obtained weapons and explosives training.
The trainees then were introduced to the convicted terrorist Ahmed al-Mughsil who is currently detained in Saudi Arabia for involvement in the Khobar Towers bombing of 1996 that killed 19 U.S. soldiers and wounded 372 others.
The trainees were directly supervised by Mughsil for two weeks. He then requested them to constitute a terrorist cell in Saudi Arabia immediately after their return to the kingdom, the report said.
The spy-ring members saw Mughsil as their leader and patiently waited for instructions for bombings and assassinations. The investigations showed that the Mughsil's plan included an establishment of a tourism agency in located in Qatif that will work to send young men and women for training in Iran and agitate public opinion against the Saudi Arabia and its security.