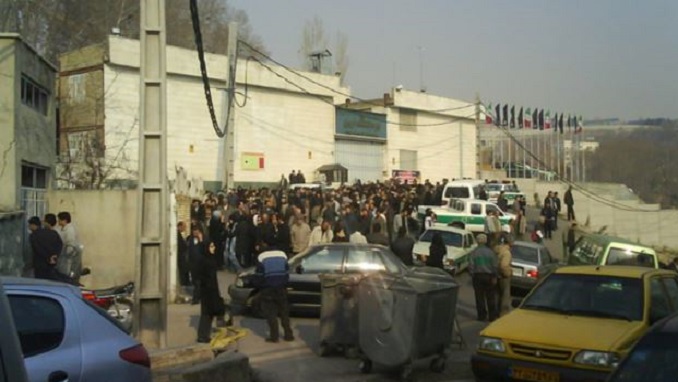 Prominent human rights lawyer Abdolfattah Soltani was sent back to Tehran's Evin Prison on June 7 after he went on prison leave following his mother's death. He is a critically ill prisoner of conscience serving a 13-year prison sentence for his human rights work. He cannot receive the adequate medical care he needs inside the prison.
Prisoner of conscience Abdolfattah Soltani, a prominent human rights lawyer sentenced to 13 years in prison for his human rights work, was returned to Tehran's Evin Prison on June 7. He had been released on temporary compassionate leave on May 17 after his mother passed away just hours earlier on the same day. Prior to his release, Abdolfattah Soltani had made numerous requests for leave in order to spend time with his dying elderly mother but prison authorities had delayed his release. According to his doctors, Abdolfattah Soltani may be at elevated risk of a heart attack due to being denied adequate medical care while he has been in prison. He has been transferred to the prison clinic several times because of chest pains and severe heart palpitations, but he has been returned to his prison cell each time after either having received no treatment or having simply been given drugs, such as aspirin and propranolol to regulate his heart rhythm. Since his imprisonment, the prosecution authorities have repeatedly refused to authorize his medical leave or transfer to hospital, even though his doctors have advised that he needs ongoing care and observation outside the prison and said that the harsh prison conditions are aggravating his high blood pressure and rapid heart rate.
Abdolfattah Soltani suffers from several other health problems, including digestive problems, which resulted in his admission as an emergency patient to the hospital in 2013. He also has a herniated disc in his back. Although his wife has booked several sessions of physiotherapy for him, the authorities have not ensured that he is taken to his scheduled appointments on time. As a result, he has missed some of his appointments, forcing him to wait several weeks until his wife can book another one. His wife's almost weekly requests for medical leave have been routinely ignored by the judicial authorities. Soltani was sentenced on charges including "spreading propaganda against the system" in relation to his human rights work and "founding an illegal group" for his involvement as one of the founders of the Centre for Human Rights Defenders in Iran, forcibly closed in 2008. He has been held in Tehran's Evin Prison since his arrest in September 2011.