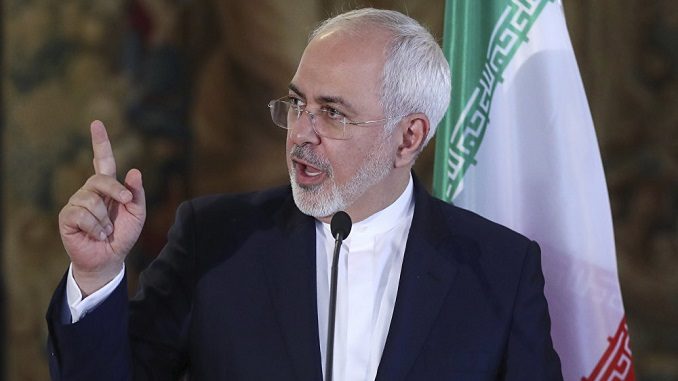 Russian Foreign Minister Sergei Lavrov and his Iranian counterpart Mohammad Javad Zarif discussed on Friday the political settlement in Syria, the Russian Foreign Ministry said in a statement. The two diplomats had a telephone conversation that focused on options of a political settlement in the war-torn country, Russian Foreign Ministry said on its website, according to Reuters.
"In the run-up to the upcoming Syrian National Dialogue Congress in Sochi, the two officials continued their exchange of opinions on the situation taking shape in Syria, focusing on the search for various political settlement options for this country under UN auspices and on the basis of UN Security Council Resolution 2254," according to the Russian ministry.
Russia, Iran, and Turkey are the three so-called guarantor states in the Astana peace process on Syria and have cooperated closely during the last year to find a diplomatic solution to the Syrian crisis. However, recent Syrian army advances against Turkey-backed rebels in the province of Idlib has threatened this cooperation ahead of the important Sochi congress.
Turkey on Wednesday assailed Russia and Iran for failing to stop the Syrian government's ongoing military offensive in Syria's rebel enclave of Idlib, threatening the prospects of Ankara's continued cooperation with Tehran and Moscow in the Syrian conflict.
Reflecting Ankara's growing alarm, Turkish Foreign Minister Mevlut Cavusoglu lashed out, saying, "Russia and Iran must stop the Syrian regime. They should realize their duties as guarantor countries." Ankara on Tuesday summoned the Iranian and Russian ambassadors and delivered an official protest.
As part of the Astana process, Turkey, Iran, and Russia agreed to create a "de-escalation zone" in Idlib. Ankara deployed soldiers in the enclave to monitor a cease-fire between Syrian government forces and rebels. Damascus and Moscow do not consider radical jihadist groups based in Idlib a part of the agreement.
But Idlib borders Turkey, and the Syrian offensive, due to its proximity to Turkish territory, is raising alarm in Ankara.