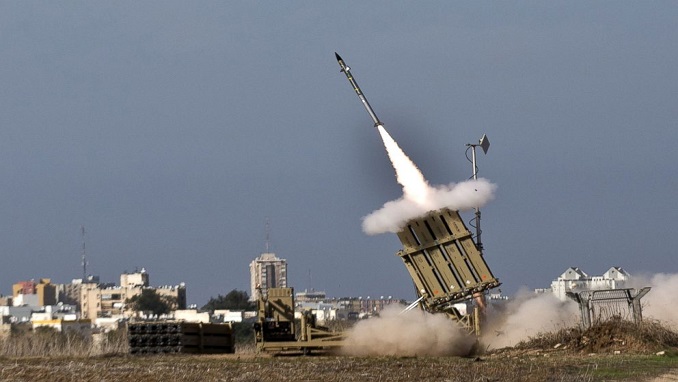 Israel intercepted an Iranian-built unmanned aerial vehicle that penetrated into Israel skies from Syria on Tuesday, firing one Patriot anti-ballistic missile stationed in the northern region, Jerusalem Post reports.
According to IDF Spokesman General, Ronen Manelis, the drone which took off from Damascus International Airport and crossed the demilitarized zone before being intercepted by one Patriot missile over the Golan Heights.
The military said one missile was fired after the drone entered the demilitarized zone. Two fighter jets were also scrambled to the border area but did not fire on the drone which fell in the area of the Syrian town of Quneitra. The military said that this was not the first time Hezbollah uses intelligence-gathering drones against Israel, but added that this time the drone was unusually close to the Israeli border.
"The IDF will not allow any infiltration or attempt to infiltrate Israeli airspace by any Iranian terror group, be it Hezbollah or Shia militia groups. We will respond to every action very clearly and we will act to prevent any future attempt," Manelis stated.
Israel has in the past used the Patriot system against suspicious aerial vehicles, most recently in April when a Patriot intercepted another UAV which flew into Israel from Syria hours after Israel allegedly struck a Hezbollah arms depot near Damascus International Airport.
Israel's aerial defense system provides a comprehensive protective umbrella able to counter the growing missile threats from short range rockets to longer-range ballistic missiles.  Israeli officials have repeatedly voiced their concern about the entrenchment of Iran and its proxies such as Hezbollah in Syria. The IDF recently completed a large-scale drill in the country's north, with tens of thousands of soldiers drilling for a hypothetical war with Iranian-backed Hezbollah.