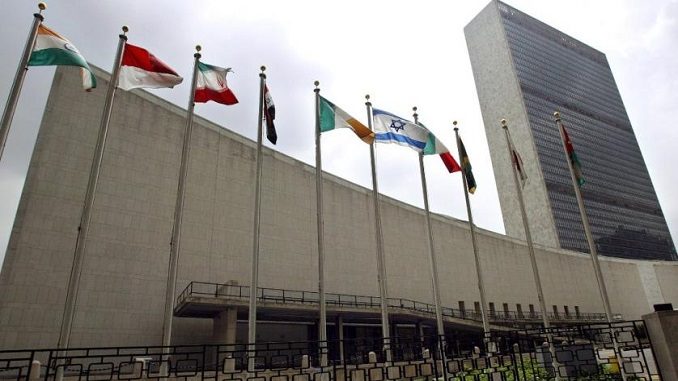 Iran violated a UN arms embargo by directly or indirectly providing missiles and drones to the Houthis in Yemen, a new United Nations expert report said Friday.
According to excerpts, the 79-page report, which has not been made public, paints a devastating picture of the Arab world's poorest nation, AFP reported.
"After nearly three years of conflict, Yemen as a state has all but ceased to exist," the report said.
U.N. experts traveled to Saudi Arabia in November and December and examined remnants of missiles fired by the Houthis in those months as well as in May and July.
The report said: "The panel has identified missile remnants related to military equipment and military unmanned aerial vehicles that are of Iranian origin and were introduced into Yemen after the imposition of the targeted arms embargo" in 2015.
The document did not say Iran had supplied missiles to the Houthis. But by failing to keep such weapons out of Yemen, the report said, "the Islamic Republic of Iran is in noncompliance" with Resolution 2216, adopted nearly three years ago after the war between the Houthi rebels and the Saudi-backed government in Yemen had begun.
Saudi Arabia and the United States have long accused Iran of arming the Houthis in Yemen, the Arab world's most impoverished country. Iran has rejected the accusations and countered that the Saudi-led bombing campaign in Yemen is largely responsible for the humanitarian catastrophe that has unfolded there.
More than 10,000 people have been killed in the Yemen conflict, millions have been displaced and are at risk of acute hunger and malnutrition and one million have been infected with cholera.
A Saudi-imposed embargo on Yemen has only recently been eased, in part because of a humanitarian outcry by the United Nations and other groups.
There was no immediate comment from Iran on the United Nations report, which was prepared by experts for a Council panel responsible for monitoring compliance with the arms embargo.