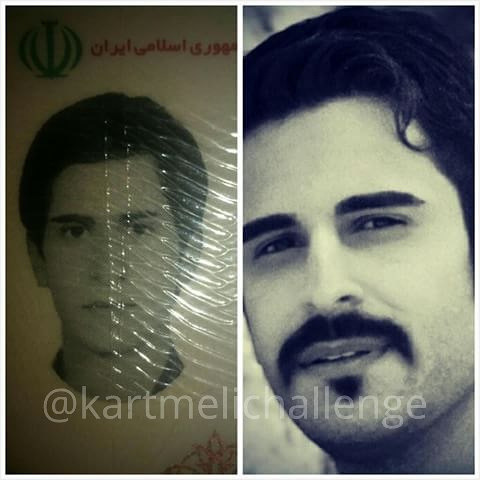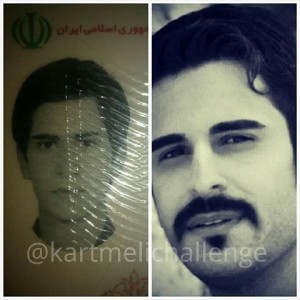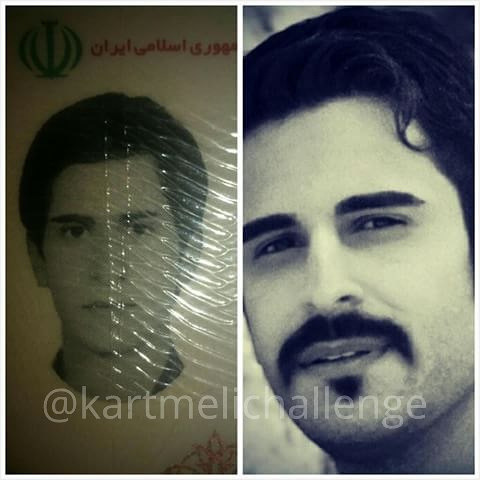 A movement is afoot in Iranian social media to challenge regime control over personal identity. First seen in the My Stealthy Freedom movement on Facebook that showed women removing their government mandated headscarfs as a sign of personal freedom, the #Kartmelichallenge campaign shows Iranians juxtaposing their ID card photos with the way they really look.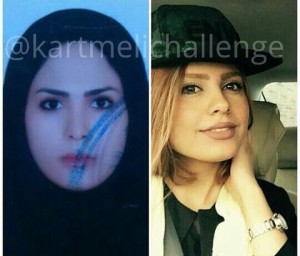 According to the Iranian General Registry Offices photographs for national identity cards "must be taken against a lightly-colored background and be six by four centimeters in size." However, there is a far more stringent set of requirements that includes men not wearing ties, sunglasses or jewelry, with hair simply styled over the ears and forehead. Women must be in full headscarf, without make-up or jewelry.
The ID Card Challenge has gained momentum on Instagram where it has close to 1500 followers.
Read an exclusive interview with the founder of #Kartmelichallenge and an Iranian photographer here.