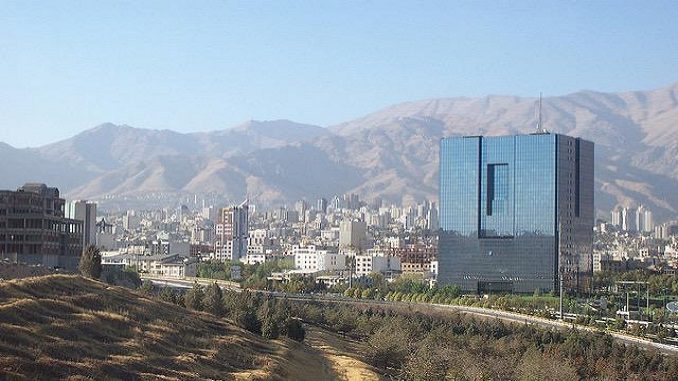 A federal appeals court in New York on Tuesday revived part of a $1.68 billion lawsuit against Iran's central bank, Bank Markazi, by families of soldiers killed in the 1983 bombing of the U.S. Marine Corps barracks in Lebanon, Reuters reports. The attack  killed 241 U.S. service members.
By a 3-0 vote, the 2nd U.S. Circuit Court of Appeals said a lower court judge erred in dismissing claims against Markazi; Banca UBAE SpA, an Italian bank accused of engaging in transactions for Iran; and Clearstream Banking SA, a Luxembourg bank accused of opening accounts for Markazi and UBAE. It upheld the dismissal of claims against JPMorgan Chase & Co.
The plaintiffs sought to recoup bond proceeds allegedly owned by Markazi and held by Clearstream, to partially satisfy $3.8 billion of judgments they had won against Iran after a federal court deemed them victims of state-sponsored terrorism.
They accused the banks of fraudulently processing billions of dollars of bond proceeds owed to Markazi, and targeted cash held in a Clearstream account at JPMorgan in New York.
Iran is one of several countries and organizations ordered by U.S. courts to pay damages to terrorism victims. Such orders are often difficult to enforce. Lawyers for the plaintiffs and banks did not immediately respond to requests for comment.
U.S. District Judge Katherine Forrest had dismissed the case in February 2015. She said she lacked jurisdiction over Markazi assets located abroad, the plaintiffs had released claims against Clearstream and UBAE, and nothing was left in the Clearstream account for JPMorgan to "turn over."
In Tuesday's 72-page decision, Circuit Judge Robert Sack said Forrest reasonably assumed she lacked jurisdiction because the main assets in dispute had been recorded on Clearstream's books in Luxembourg. But he said recent court rulings interpreting the federal Foreign Sovereign Immunities Act permitted courts in New York to exercise jurisdiction "to recall to New York extraterritorial assets owned by a foreign sovereign."
Sack ordered Forrest to decide whether she has personal jurisdiction over Clearstream, and whether state or federal law prevents the plaintiffs from recovering bond proceeds.
In April 2016, the U.S. Supreme Court said in a separate case that Markazi must pay nearly $2 billion, which had been frozen, to terrorism victims, and Congress had not exceeded its authority by passing a law making it easier to recover damages.  In April, Iran's Foreign Minister Muhammad Javad Zarif denounced U.S. confiscation of $3.5 billion of Bank Markazi assets as an instance of international banditry.
In 1983, a suicide bombing of a Marines barracks in Beirut, Lebanon, killed 241 American service members, 58 French military personnel, and six civilians, and injured hundreds more. On October 23, the suicide bomber drove a truck into the barracks and detonated about 1,000 kg of explosives (roughly 15,000 to 21,000 pounds of TNT).
The Islamic Jihad organization, which claimed responsibility for the attack, was actually a special ops branch under the joint command of the Lebanese Hezbollah and Iran's Revolutionary Guards (IRGC).
In 2003, a U.S. federal court even identified the suicide bomber as Ismail Ascari, an Iranian national. The U.S. court order described the blast as "the largest non-nuclear explosion that had ever been detonated on the face of the Earth." It was equal in force to between 15,000 and 21,000 pounds of TNT.
"Both the TNT and the ideology which in one blast sent to hell 400 officers, NCOs, and soldiers at the Marines headquarters were provided by Iran," Mohsen Rafiqdoost, was quoted as saying in the Tehran daily Ressalat on July 1987, Iran's then-Minister of Revolutionary Guards.
Eighteen of the 21 new members of the new Iranian cabinet have backgrounds in the Revolutionary Guards or secret police.
"The complicity of Iran in the 1983 attack was established conclusively by the testimony of Admiral James Lyons, Deputy Chief of Naval Operations for Plans, Policy and Operation from 1983-85," according to Judge Royce Lamberth, who presided over the 2003 court case, Peterson vs. Islamic Republic of Iran, which held Iran accountable.